Everyday Party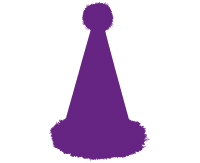 Our ever growing range of party products can be mixed, matched and combined to suit any occasion, or pick from any of our carefully co-ordinated themes.
Anagram Balloons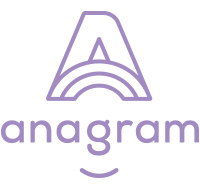 Anagram balloons offer customers a vast and varied choice. From simple latex to complex elegant foils, our balloons are as innovative as they are beautiful..
Dress-Up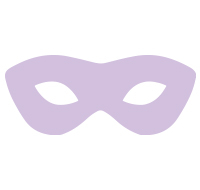 Our designs combine quality, fun and imagination; more than enough to outfit any store with a year round selection of themed costumes and accessories, suitable for all ages and interests.
Amscan – Your One Stop Wholesale Party Shop!
Amscan truly is your one stop wholesale party supply shop - and because we design, manufacture and distribute our own products, we have an unmatched ability to respond quickly to the latest trends, as well as setting a few of our own.
Wholesalers and retailers seeking to grow their businesses recognise that Amscan is the market leader in B2B party supplies to the trade and a long-term partner to trust.
Unparalleled Wholesale Choice
We have over 12,000 wholesale products, conveniently divided into three core areas: Balloons, Dress-Up and Everyday Party. Within these areas you'll then find a host of seasonal and special event products; from Halloween to Christmas, we can provide wholesale fun to cover every conceivable event.
Big Brands
Amscan has forged close relationships with top licensors such as Disney, Marvel, DC Comics, Hasbro, Nickelodeon, Mattel and Viacom, allowing us to offer a stunning selection of products featuring popular characters and properties with great brand recognition. Visit our licensed properties page to learn more.
Effortless Fulfilment
Our massive wholesale party warehouse located in Milton Keynes is ideally located to serve our customers with fast and efficient deliveries: where you want it, when you want it. Our friendly customer service team is just a phone call or email away.
Bespoke Party Products
Working closely with you, we have the expertise and manufacturing flexibility to design and deliver bespoke products that will delight your customers.
Ease Of Ordering
Ordering is easy. Our full range is available to purchase online - costume and costume accessories ordered by 2:30pm Monday to Friday, qualify for next-day delivery; party and balloon products are delivered in 2 days.
Expert Advice
With our vast experience of the party supplies industry, we work closely with many of our retail customers to help them maximise their sales.
From product advice and training, to planogram and store layout planning, Amscan has the critical knowledge to help your business thrive.
Ready To Become An Amscan Customer?
Contact us now to set up a trade account or click here to learn more about the Amscan Family.